Japanese Knotweed & Mortgages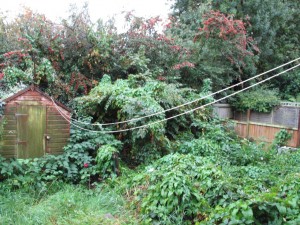 If Japanese knotweed is found within the boundaries of your property you should arrange for a survey to take place so that a suitable treatment programme can be created. Most suppliers of mortgages for residential property that have Japanese knotweed require, on approval, a treatment plan planned for the requested number of years.
This treatment may require visits for up to ten years with a guarantee that we will carry this work out.
Normally this can be satisfied by both parties on the cost for the work to be held in "eschew" (third party) and drawn down each year as requested by us after our visit. This can be done using Bondpay, a solicitor or agent. This is a guarantee that the controls will be carried out.
---
We no longer supply insurance backed guarantees. We do supply a company guarantee.
---
Contact a Japanese knotweed expert
We've helped 100s of clients, secure the home they want. so If you suspect that you have knotweed on or near a property that you are thinking of purchasing then contact free on either 01279 466 162 or 07836 618 028.