Knotweed services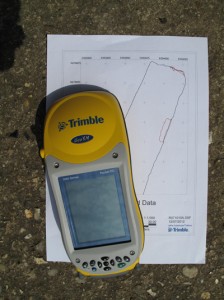 Site surveys
We can GPS survey and map your site using accurate GPS survey equipment.
Mortgages
If you're having trouble securing a mortgage because of Japanese knotweed problems, we can help facilitate the mortgage if control measures are undertaken and advice given, with guaranteed payments held in escrow or with a third party such as bondpay.
Environmental law
Because Japanese knotweed is officially a "controlled waste", its treatment and removal have to meet strict environmental, health and safety laws and guidelines and codes of practice.
As well as advising clients of the extent of their knotweed problem and how to manage it, we also:
liaise with relevant public bodies, sub-contractors, site agents, mortgage companies and professionals relevant to the control of Japanese knotweed on the site
control to Environment Agency guidelines
comply with all relevant Acts of Parliament, codes of practice and regulations
provide the required information for future owners of the site with GPS maps
act as site monitor for the agreed number of years
control any further knotweed contamination on the site for the agreed period
legal advise as to liability
For further information on our Japanese knotweed treatment services:
Call us on 01279 466 162 or email contactus@knotweedmanagement.co.uk today.